Women in Leadership Conference – 7-11 June 2023, Sarajevo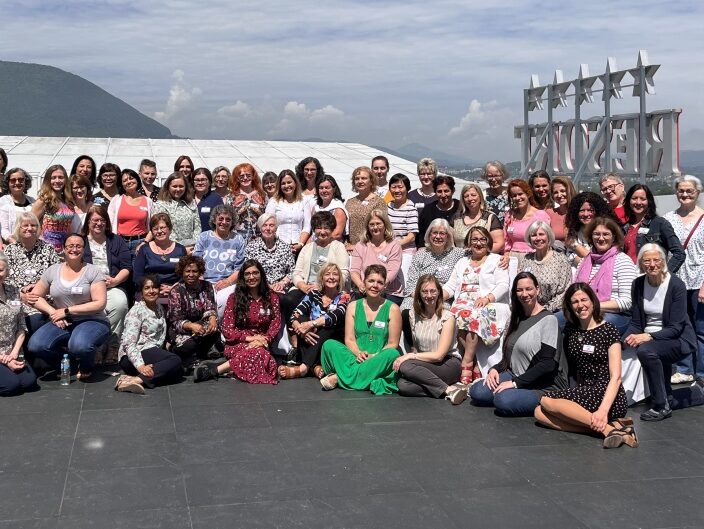 Embracing change – Fresh perspectives
For four days, women leaders from 20 European countries gathered in Sarajevo to learn, discuss and network with one another.
When we chose this theme for our bi-annual conference of "Women in Leadership" in the "Hope for Europe" network, we had no idea what changes Europe would be going through in the year 2023. Now, we see that the topic of "Embracing Change – Fresh Perspectives" was right on target.
For four days, June 7-11 2023, 64 women from 20 countries gathered in Sarajevo, Bosnia-Herzegovina. As Christian leaders in our respective countries and ministries, we came to learn, discuss and network with one another.
[more…]
Euroopan naiset Sarajevossa
Euroopan naistenkonferenssi pidettiin Bosnia-Hertsegovinan pääkaupungissa, Sarajevossa, kesäkuun alussa, 7.-11.6. 2023
Konferenssin valmisteluista vastasi Women in Leadership – tiimi, joka toimii HOPE FOR EUROPE – järjestön alaisuudessa.
Tiimiä johtavat saksalaiset Elke Werner ja Hannelore Illgen. Koronon jälkeinen konferenssi oli osallistujamäärältään puolta pienempi kuin ennen. Se kokosi kuitenkin noin 70 naista 20 eri maasta. Konferenssin teemana oli "Muutoksen omaksuminen. Tuoreita näkökulmia".
Muuttuva maailma ja hengelliset haasteet Euroopassa ovat luoneet tarpeen tutkia yhdessä muutoksia ja löytää niihin ratkaisuja.
[lisää…]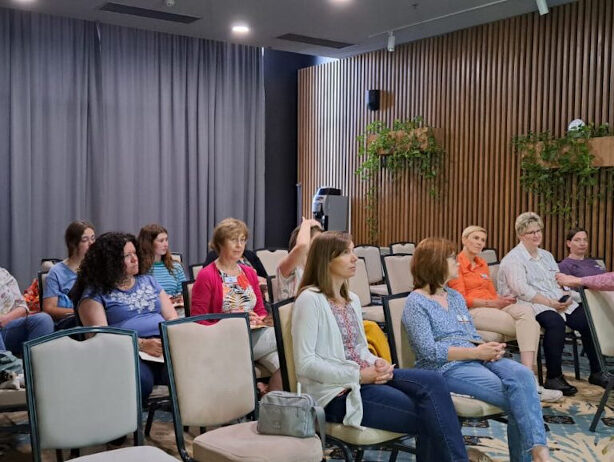 Women´s Conference in Sarajevo
The European Women's Conference was held in the capital of Bosnia-Herzegovina, Sarajevo, from June 7 to 11, 2023
The Women in Leadership team, which operates as a HOPE FOR EUROPE organization, was responsible for the preparations for the conference. The team is led by the Germans Elke Werner and Hannelore Illgen.
The number of participants in the post-corona conference was half of that before. However, it gathered around 70 women from 20 different countries.
The theme of the conference was "Embracing change. Fresh perspectives".
[more…]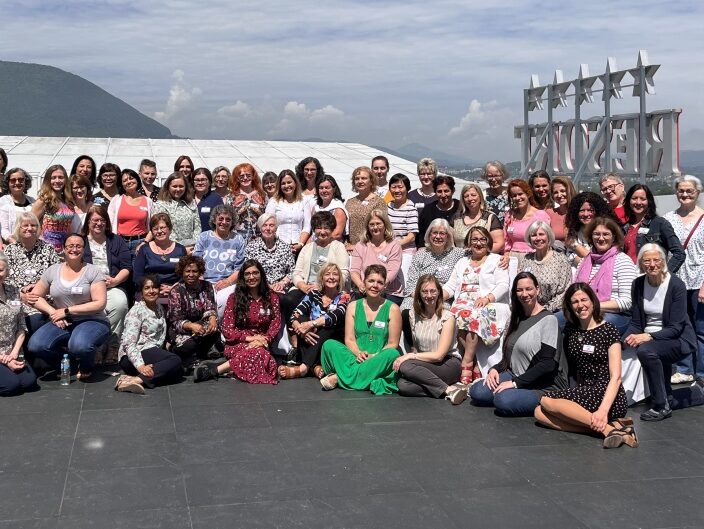 Christliche Leiterinnen vernetzen
Rund 70 Frauen aus 20 Ländern kamen vom 7. bis 11. Juni im bosnischen Sarajevo zur Konferenz von "Hope for Europe – women in leadership" (Hoffnung für Europa – Frauen in Leiterschaft) zusammen. IDEA-Redaktionsleiterin Daniela Städter war dabei.
Beten, austauschen, sich gegenseitig ermutigen, Projekte kennenlernen, von den Ideen der anderen profitieren: Das ist das Ziel der Konferenz. Das Besondere: die Vernetzung über Ländergrenzen hinweg. Bibelarbeiten, Seminare, Gebetszeiten und Gesprächsgruppen prägen die Tage. Hier sind Christinnen in Leitungsverantwortung unter sich. In vielen Ländern, das ergibt der Austausch, sind christliche Leiterinnen oft selten. Vielfach wird für gemischte Teams plädiert, in denen Frauen und Männer gleichberechtigt Verantwortung übernehmen.
[mehr…]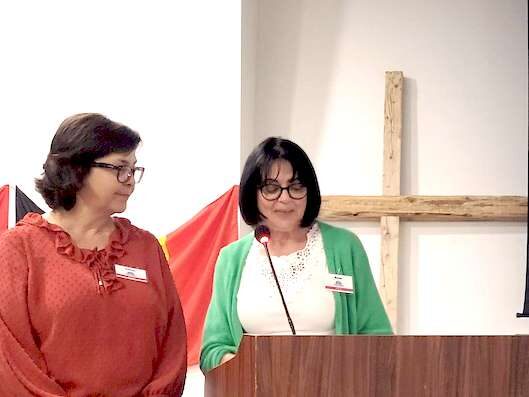 Mujeres evangélicas europeas en liderazgo "abrazan el cambio"
Cerca de cien mujeres evangélicas de toda Europa, en posición de liderazgo, celebraron el encuentro anual "Women for Leadership". Por primera vez hubo participación española, en la persona de Asun Quintana.
Con adoración y oración, seminarios y talleres, tiempo de exposición bíblica y de compañerismo, cerca de cien mujeres evangélicas en posición de liderazgo se reunieron durante cuatro días en el encuentro bianual "Women for Leadership".
[más…]
Pictures from the conference