EEA – HOPE 22 Experience with the EEA Networks
4-8 October 2022 – Sarajevo, Bosnia-Herzegovina
The "Women in Leadership" team contributed seven workshops.
Watch some highlights from the HOPE 2022 Experience in Sarajevo. We are grateful for everyone who participated in HOPE 2022 and made it a joyful and memorable time.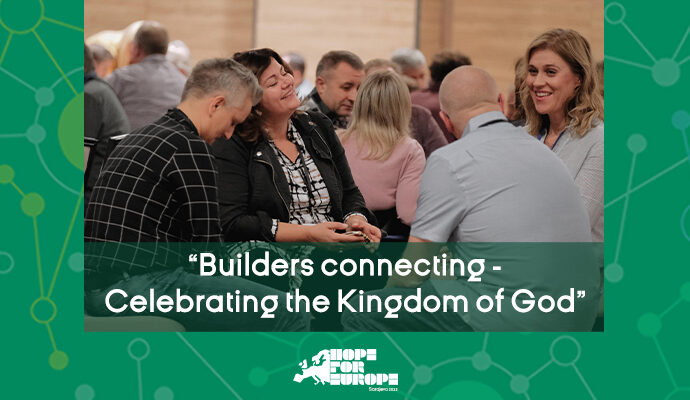 "Builders connecting – Celebrating the Kingdom of God"
On 4-8 October 2022, the HOPE FOR EUROPE 2022 Experience took place in Sarajevo, Bosnia-Herzegovina. The special gathering, hosted by the European Evangelical Alliance takes place every three years and convened more than 280 evangelical leaders from across Europe to share strategies, best practices and valuable insights.
[more…]